About Creative Minds Publications, LLC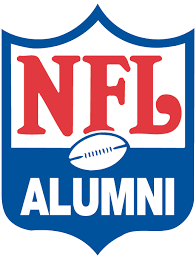 A global literacy educational publishing company that helps schools achieve reading success. We motivate children, support parents, and inspire fellow educators to love teaching reading.
FOUNDED BY KATHRYN STARKE, URBAN LITERACY CONSULTANT
Creative Minds Publications has worked with organizations such as The Washington Redskins Charitable Foundation, Chicken Soup for the Soul, University of Chicago, VCU AmeriCorps, and PBS Kids to foster a love of reading at the elementary school level. This literacy based educational company is a leader in providing urban educators with the tools and techniques to ensure academic reading success for their students.

Kathryn Starke, an urban elementary school literacy consultant, started the company in 2005 in Richmond, Virginia, initially to promote her first book entitled Amy's Travels. She has expanded her company to work with elementary school teachers and educational leaders nationwide to understand how to implement best practices in reading, writing, and word study. With Kathryn's teaching experience in urban school systems, she sees first hand that all children can learn to read when provided with great instruction. Kathryn works with fellow educators, organizations, and corporations to promote reading through books, projects, events, and creative initiatives.



Become a fan of Creative Minds Publications on Facebook!
TACKLE READING

by Kathryn Starke

Tackle Reading is a resource that motivates children, supports parents, and inspires teachers and fellow educators to love literacy. This book contains stories written by NFL players, celebrities, and authors who are passionate about reading education. It also includes pieces, lesson plans, activities, and guidance provided by literacy leaders, educators, and organizations dedicated to improve literacy instruction for all children.

Thousands of copies donated to inner-city elementary schools nationwide thanks to charitable giving and sponsorship
Professional development available
Great book study for classroom teachers, reading teachers, parents, and educational leaders
Available in paperback & e-book version
Partnered with NFL, Michelle Staubach Grimes, and Beyond the Laces to kick off annual Tackle Reading Across America Day (March 2nd)
Featured in NFL youth football camps & NFL community events
AMY'S TRAVELS, 2nd edition

by Kathryn Starke

Amy's Travels is a multicultural children's book that teaches the culture, diversity, and geography of our world. Based on a true story, Amy's Travels is the first children's picture book to teach the seven continents.

View sample pages from Amy's Travels (pdf, 1.5MB)

Download Amy's Travels Book Guide (pdf, 60KB)

Amy's Travels can be found in schools, libraries, and homes on six continents!
Bulk Rate Available: perfect for class sets or small group instruction
Named as the 2013-2014 musical performance by the Latin Ballet of Virginia

To order, print and mail the order form or contact us: info@creativemindspublications.com, 804.740.6010
TURTLE WITHOUT A HOME

by Dr. Sharon Gaston and Richard Halttunen

Ted the Turtle searches for the perfect home after his habitat has been polluted. He explores where ants, squirrels, and other animals live in nature. This children's book exposes children to environmental issues, such as turtle conservation, ecosystems, and litter prevention.

Recognized as a Nature Appreciation title by Skipping Stones Magazine
Named an environmental read by Virginia Naturally

For ordering information on Turtle Without a Home, please visit their website at www.turtlewithoutahome.com
TWO MICE AT THE EIFFEL TOWER

by Donna Dalton

A mouse has never visited the top of the Eiffel Tower, let alone two mice. Join Azura and Afrodille as they take a special tour of Paris, France. Azura and Afrodille create a plan to see the entire city from the top of the famous landmark, but will it actually work? Enjoy an adventure that incorporates communication, critical thinking, creativity, and collaboration skills.

TWO MICE IN LONDON

by Donna Dalton

Enjoy an adventure that takes the two mice from Paris to London to visit the famous sights of Big Ben, The London Eye, and Buckingham Palace.  The two mice are reunited with Madame Bella and have a secret plan to meet the Queen. How will the mice get beyond the guards who protect the Queen's palace to finally meet her?

For information on the Two Mice travel series please visit https://www.2-mice.com

"I recently wrote my first children's book, Two Mice at the Eiffel Tower, but did not have a clue where to start.  I knew Kathryn Starke as a nationally recognized children's author and educator. The best decision I ever made was to sign on with Kathryn and publish through her company Creative Minds Publications. Kathryn is knowledgeable, has outstanding connections, gives sound advice through the editing process, and is always by your side.  I would highly recommend that you consider using Kathryn as your publisher. She will guide you through the process seamlessly.  I am honored to be a part of her team now and have already signed on for her services with my second book.  Kathryn Starke is a star in the world of literacy and publishing." -Donna Dalton, Author